Karish & Vadim Flamenco Dúo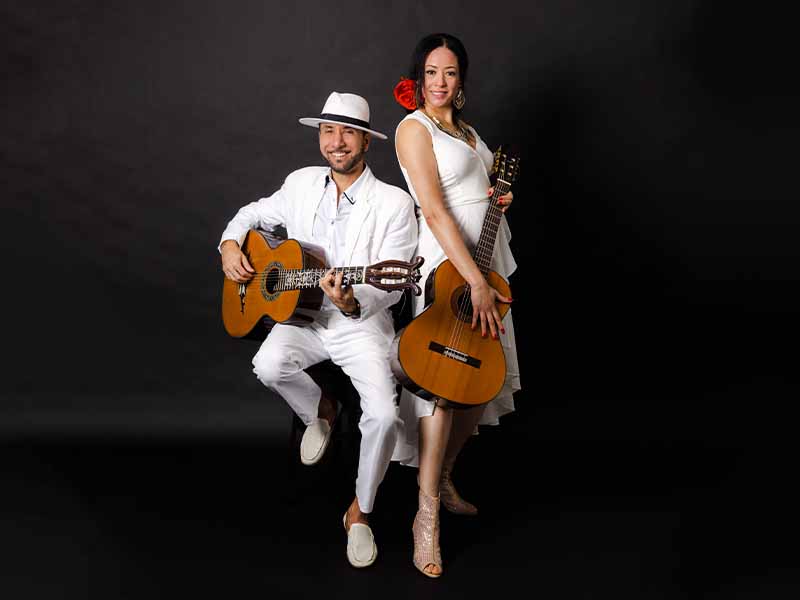 KARISH & VADIM – Duo  is a very dynamic Rumba Flamenco Duo from Charlotte, NC. Both of Romani ("Gypsy") origin, the musicians show unique chemistry on stage which makes their performances delightful and powerful. Both Karish and Vadim are highly professional musicians with more than 25 years performing experience. Their primary genres are World Music, Pop Flamenco, Jazz, Ballads, Pop, R&B, Classical. The lyrics of their songs are in English, Spanish, French, Italian, Portuguese, Hindi, Arabic and Romani.
They are available as a Duo, with the options of adding dancers or a full band.